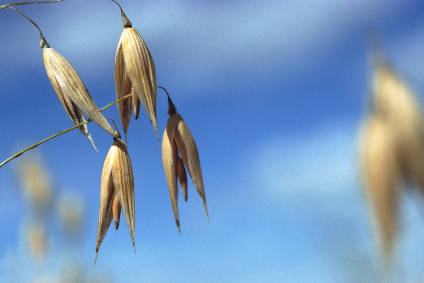 US cereal giant General Mills is to team up with South Dakota State University (SDSU) in a research project aimed at improving the nutritional makeup of oats, developing varieties with larger yields and increasing sustainability.

More than 600 General Mills products contain oats, and a quarter of its US retail sales last year consisted of products containing whole grain oats. When it was launched back in 1941, the company's Cheerios brand was originally known as Cheerioats.
A state-of-the-art laboratory dedicated to the project has been opened at the university's Brooking campus, where General Mills agronomists and plant breeders will work alongside the university's plant science department.
"We're honoured to be here working alongside some of the brightest agricultural researchers in the country," said Jim Kirkwood, vice president and chief science and technology development officer at General Mills.
"Our company has made a public commitment to source 100% of our oats by 2020 from growing regions that demonstrate continuous improvement against industry-based environmental metrics."
As one of the largest buyers of North American oats, General Mills hopes that by partnering with the top researchers and agronomy students at SDSU will enable the company to improve the quality and supply of oats, and increase the profitability of the crop for US farmers.
For years, SDSU has been developing new varieties of oats that thrive in South Dakota, which is the country's second-largest oats producer. Dr Daniel Scholl, the interim dean of the College of Agriculture and Biological Sciences, said the university's work has enabled growers to be "very profitable contributors" to domestic and global oats markets, but more research is needed as the demand for the crop continues to grow.
"At South Dakota State University, we believe strongly in public/private partnerships and the synergies they bring to research and innovation," said SDSU president Barry Dunn. "This relationship combines an international innovator in consumer foods and the leading land-grant institution in the country's second-largest oat-producing state."