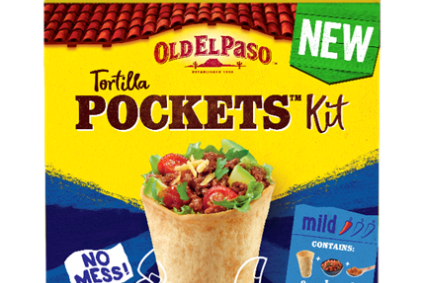 US food major General Mills has pledged to reduce greenhouse gas emissions across its "full value chain" by 30% over the next decade.
The Betty Crocker, Pillsbury and Old El Paso owner has further committed to a longer-term goal to achieve net zero emission levels by 2050.
General Mills said the greenhouse gas commitment was calculated using methodologies approved by the Science Based Target Initiative (SBTi) that model a level of emission reductions that science suggests is necessary to sustain the health of the planet.
Jeff Harmening, chairman and CEO of the Minneapolis-based company, said: "We're proud to be making this ambitious goal which will take strong leadership and collaboration to drive holistic change. From farmers and suppliers, to where we make our food, to packaging producers and shippers, to retailers, and finally how we get it to our consumers' tables, each step in our value chain has a critical role to play – that's how we'll tackle this to ensure we are doing more and taking bolder actions."
Up to one-third of greenhouse gases are said to stem from the food system and an estimated 80% of that total comes from agriculture. General Mills has said it will continue to work with farmers and suppliers to address "key growing dimensions including GHG emission reduction, water management, and soil health in an effort to establish more climate resilient farms".
General Mills said that between 2005 and 2015 it reduced its manufacturing GHG emission rate by 23% and its absolute emissions by 11%.
It said it accomplished this by using energy more efficiently across its owned facilities and by converting to less greenhouse gas-intensive forms of energy.