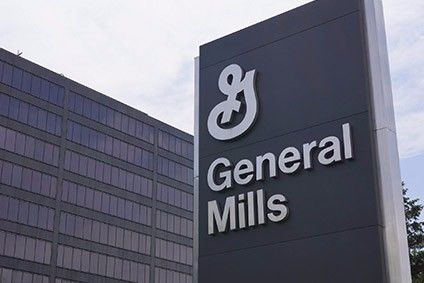 General Mills has created the role of company chief operating officer, naming Jeff Harmening, the head of its US retail – and largest – business, to the position.
"Jeff has a wide range of experience in both the US and internationally. The timing is right to bring together overall operations under one leader. Jeff is well positioned to accelerate our global consumer first strategy to drive both growth and profitability," General Mills chairman and CEO Ken Powell said.
Harmening will take the role on 1 July. General Mills said the new COO of General Mills' US retail division would be announced "at a later date".
The 49-year-old has worked for the Yoplait and Nature Valley owner for over 20 years. He had been COO of General Mills' US retail unit since May 2014. Harmening was appointed to that role after a stint as CEO of Cereal Partners Worldwide, General Mills' joint venture with Nestle.
In the 12 months to 31 May 2015, net sales from General Mills' US retail arm declined 1% to US$10.5bn, amid lower pound volume. Operating profit declined 7% to $2.2bn. Net sales and operating profit rose year-on-year in the fourth quarter.
In the previous year, General Mills said net sales for the period to 25 May 2014 "essentially matched" the previous 12 months at $10.6bn. Pound volume was also "essentially even" with last year's level. Operating profit declined 3% to $2.3bn.
General Mills is set to announce its results for the 2015/16 financial year next Wednesday. In the first nine months of the year, for the period to 28 February, net sales from General Mills' US retail arm declined 2% to $7.77bn. Pound volume fell by four percentage points. Segment operating profit totaled $1.75bn, 10% up year-on-year.