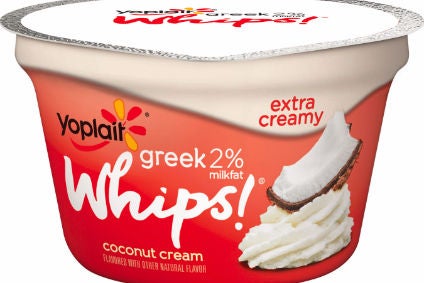 General Mills reported lower first-quarter profit today (21 September) as sales failed to meet the company's expectations.
The Cheerios maker revealed that net sales declined 7% to US$3.9bn in the period to 28 August, with forex and the disposal of Green Giant adding to the group's underlying weakness. Organic sales were down 4% with growth in the natural segment and emerging markets more than offset by lower sales of General Mills' "foundation" business – which consists largely of refrigerated dough, soup and baking mixes sold through the US retail channel – and of yogurt in the US.
CEO Ken Powell said General Mills was disappointed by the top-line result but added the group has a number of growth initiatives it believes it can leverage moving forward. "Our net sales performance did not meet our expectations due to the challenging macro environment, a difficult year-over-year comparison, and a slower start to the year on certain businesses. We are taking actions to improve our net sales performance going forward, leveraging our consumer-first focus. At the same time, we have a number of encouraging examples across our global portfolio where our efforts to adapt to evolving consumer interests are driving positive results," he said.
The company did note year-on-year margin improvements, with operating margin expanding by 30 basis points to 16.5% of net sales. This did not, however, compensate for the drop in revenue and operating profit decreased 6% to $646m. Net profit declined to $409m from $426.6m last year.
General Mills reiterated its full-year forecasts, with sales expected to fall 0-2%, constant-currency operating profit to rise 6-8% on a 150 bps increase in margin, and constant-currency earnings per share to rise 6-8%.