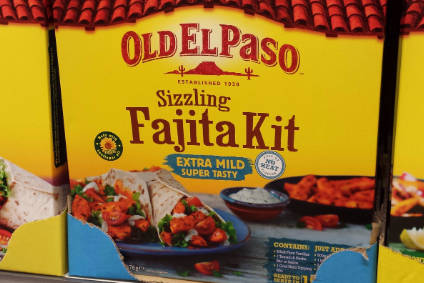 US consumer goods giant General Mills is confident it will meet or exceed its financial targets this year after reporting an increase across its key metrics in the third quarter.
To that end, the owner of brands such as Häagen-Dazs ice cream and Nature Valley health snacks has raised its full-year EPS guidance on an adjusted diluted basis, while painting a more positive outlook for operating profits. However, organic net sales growth remains sluggish, prompting General Mills to soften its forecast for that metric.
Chief executive and chairman Jeff Harmening described the third-quarter performance as "strong" as he puts weight behind what he has previously called the company's four "accelerator platforms" of Häagen-Dazs, natural and organic, snack bars and the Old El Paso Mexican-style food range.
Annual adjusted diluted EPS, on a constant-currency basis, is now expected to come in flat to up 1% from last year's US$3.11, compared to a previous forecast of flat to down 3%.
Organic net sales, which grew 1% in the third quarter, are seen at the lower end of the prior estimate of flat to up 1%, while net sales are predicted at the weaker end of the 9% to 10% forecast growth.
Adjusted operating profits, also in constant-currency terms, are expected at the upper end of its 6% to 9% guidance range from last year's $2.6bn.
CEO Harmening noted in the earnings statement today (20 March): "We had a strong third quarter, with positive organic sales growth and significant operating margin expansion. Our year-to-date performance and fourth-quarter plans give us confidence that we will meet or exceed all of our key fiscal 2019 targets."
In terms of margin, Harmening was referring to the 230-basis-point increase in the adjusted third-quarter operating profit margin to 17.4%. Margins rose 60 points to 16.8% over the first nine months of the fiscal year.
Other nine-month results showed a 7% increase in net sales to $12.7bn and a rise of 9% on a constant-currency basis. However, organic net sales "essentially matched year-ago levels, with positive net-price realisation and mix offset by lower contributions from volume".
Operating profit dropped 4% to $1.80bn and net earnings attributable to General Mills totalled $1.18bn, down 33%.