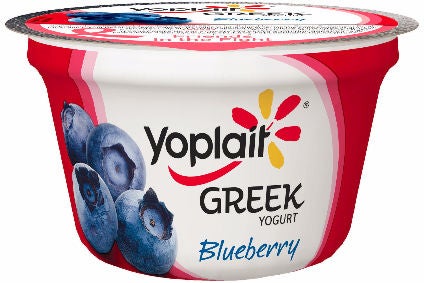 General Mills lifted its cost-cutting and margin expansion targets today (29 June) on the back of guidance-beating full-year earnings.
The Cheerios maker said that it expects to accelerate savings over the next two years, with cost reduction, organisational efficiency and zero-based budgeting initiatives now forecast to generate annual savings of US$600m by 2018, up from its previous forecast of $500m.
In an effort to further strengthen its profitability, General Mills added it is "increasing and accelerating" its margin expansion target. The company said it now expects to hit an operating profit margin of 20% by 2018, an increase of 400 basis points over 2015 levels.
The company, whose brands include Yoplait yoghurt and Old El Paso, revealed it will build margins through ongoing savings initiatives as well as increasing the efficiency of commercial investments such as trade and consumer spending. The company said it would also cut complexity from its business through a process of SKU "optimisation".
General Mills detailed its ambition to grow margins as it delivered a jump in earnings for the 12 months to 29 May. The company said operating profit increased to US$2.7bn, a 30.3% jump from the $2.07bn in operating profit the group generated last year. Net profit increased to $1.7bn versus $2.2bn in fiscal 2015.
"We made important progress strengthening our business model and bringing our Consumer First strategy to life in our brands in fiscal 2016," said chairman and CEO Ken Powell.
Total sales were down in the period, reflecting currency exchange, a week less selling time and the sale of the Green Giant brand. Net sales dipped 6% to $16.6bn. However, stripping out one-off items and FX, sales were flat.
Looking to the coming year, the company said it anticipates similar sales trends, with revenue expected to come in flat-to-down 2%. Over the coming 12 months, General Mills believes it can raise adjusted operating profit margin by 150 basis points, with adjusted net earnings expected to increase by 6-8%.
While General Mills does not expect its top line to make significant progress in the year ahead, the group did insist that it is positioned to return to sales growth in the longer term. "Beyond 2018, we expect our focused, more profitable portfolio – aligned with our Consumer First strategy – to return to sustainable top-line growth and to drive profit growth consistent with our long-term earnings model," Powell stressed.