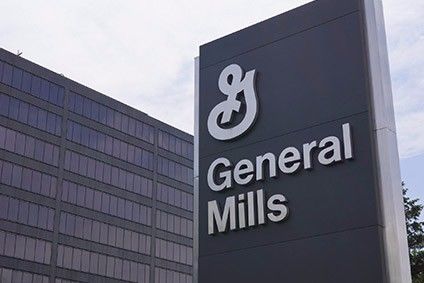 General Mills has revealed it has met its targets to cut sodium in the US in seven out of ten categories.
In 2010, the Old El Paso owner had pledged to reduce levels of the ingredient by 20% across ten categories by the end of this year.
It has hit or surpassed that target in most product sets but fell short in three areas – ready-to-serve soup, Mexican dinners and cereal.
"Reducing sodium is not a simple task and we knew the 20% target would be a challenge," Maha Tahiri, General Mills' chief health and wellness officer, said. "I am proud to have exceeded our very aggressive goals in seven of our key 10 categories, and to have come so very close in others."
The Progresso owner cut sodium from ready-to-serve by 19%, a performance it matched on its Mexican dinners lines. The company reduced the level of the ingredient in cereal by 18%.
The results were based on sales weighted sodium values per category, calculated using labelled sodium values and weighted product ship volumes, comparing 2008 to 2015.