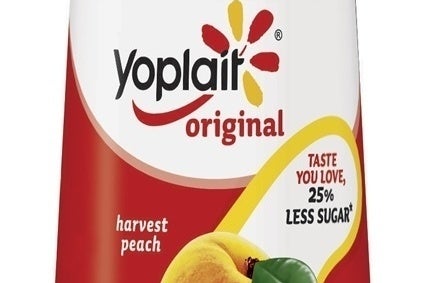 General Mills has announced plans to cut the sugar content in its Yoplait original yoghurt on sale in the US.
Announced yesterday (17 February) as part of its presentation at the Consumer Analyst Group of New York investment conference, the range, which will be rolled out to the market next month, will feature 25% less sugar.
It will also be 150 calories instead of the current 170 calories and will feature one gram more of protein.
The sugar reduction is part of General Mills continuing "renovation" plans as the firm shifts its focus toward better-for-you and wellness products.
COO Jeff Harmening said: "Sales for original style yoghurt are growing again thanks to consumer focused actions. We've taken out high fructose corn syrup and artificial colours and flavours and we've invested in all-family, snack-focused advertising. These efforts have retail sales growing double-digit."
Earlier this month, General Mills, in part trying to revitalise sales in the US through an increased focus on health, introduced a gluten-free variant of its Cheerios cereal.