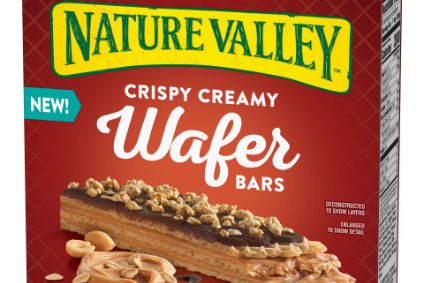 General Mills will see its finance chief Don Mulligan depart the US food giant next year.
Mulligan is set to retire and will leave the Yoplait yogurt and Old El Paso brand owner at the end of May next year. He will serve in an advisory capacity from 1 February until he leaves the business, according to a statement today (20 August).
Kofi Bruce will succeed Mulligan as chef financial officer on 1 February, but in the meantime will be promoted to vice president of financial operations from his current position of controller. Mulligan took the CFO job in 2007 and has been at New York-listed General Mills for 21 years.
Chief executive Jeff Harmening commented: "Don has been an incredible asset to General Mills for more than 20 years. During his tenure as CFO, General Mills generated a 185% increase in value to our shareholders. Don was instrumental in this performance by helping craft plans that balanced long-term growth and profitability and initiatives that actively transformed our portfolio to be more global and more growth-facing."
Incoming CFO Bruce has been with the business since 2009 and has served as treasurer; the vice president of finance for the US yogurt unit; vice president for finance for the convenience stores and foodservice segment and global revenue development; and his most recent role as controller.