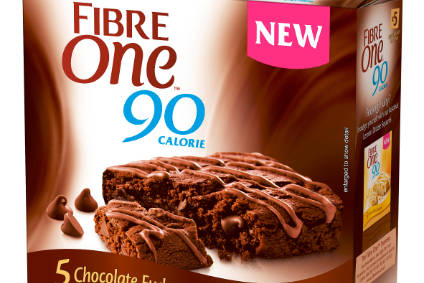 General Mills is launching its Fibre One cereal brand in the UK with the launch of a range of snacks.
The US group said the launch will "fill the current gap in the market for genuinely indulgent snacks that are baked naturally high in fibre and low in fat".
The Fibre One soft-baked squares range will feature two variants: chocolate fudge brownies and lemon drizzle.
They are marketed to consumers "actively seeking a lower fat snack that can be enjoyed as an early evening bite".
Arjoon Bose, marketing manager at General Mills' UK arm, said: "We've listened to our consumers and we understand they want a guilt-free indulgent snack that will satisfy their early evening cravings. We're launching Fibre One soft-baked squares in direct response to consumer demand for a tasty treat that's lower in fat and higher in fibre, so we're confident our consumers will love it. In fact, the brand has an incredibly strong track record – Fibre One is a $500m megabrand in the US, growing at 10% year on year."
The snacks have an RRP of GBP2.89 (US$4.35).