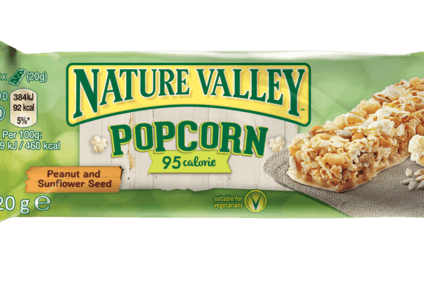 General Mills is to launch a range of Nature Valley snack bars containing popcorn in the UK.
The company said the bars – which will be go on sale early next month – were "bang on-trend".
Two flavours – cranberry and yoghurt, plus peanut and sunflower seed – will be available. Both lines will be sold in multipacks of five bars at an RRP of GBP2.89. The peanut and sunflower seed bar will also be available in 20g single bars, with a recommended price of GBP0.69.