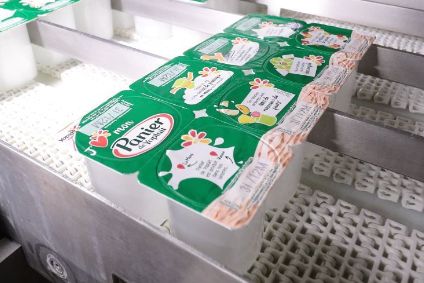 General Mills has reportedly decided to sell the European arm of yogurt business Yoplait to co-shareholder Sodiaal, the French dairy cooperative.
The French newspaper Les Echos has reported an agreement between the two companies, which have owned Yoplait together for almost a decade.
just-food has approached General Mills and Sodiaal for comment. A spokesperson for General Mills said the US company does not "comment on rumours and journalist speculations". Sodiaal said it had no comment on the report.
In October, the same newspaper reported General Mills was mulling starting a process to sell its majority stake in yogurt business Yoplait and had asked Morgan Stanley to advise the company on its options.
General Mills acquired 51% of Yoplait in 2011 in a multi-faceted deal. The Old El Paso meals and Nature Valley snack bars owner owns 51% of Yoplait SAS and 50% of a second entity – Yoplait Marques SNC – that owns the Yoplait and associated trademarks. The marks are licensed to Yoplait SAS.
The other shareholder in both entities is Sodiaal, which supplies milk to Yoplait SAS.
The agreement Les Echos reported on Friday (5 March) would not affect the Yoplait business in North America.
General Mills periodically provides colour on the performance of its overall yogurt business, which also includes brands such as Go-Gurt and Liberté.
In the year to the end of May, General Mills' yogurt sales to US retail customers fell 1%, a result the company said was "largely in line with last year's performance" but which contained higher sales from products such as Original Style Yoplait and Go-Gurt. General Mills also disclosed yogurt sales from the company's combined Europe & Australia division rose at a "mid-single-digit" rate in the fourth quarter of that financial year.
During General Mills' current financial year, the company said its net sales from yogurt in the US were up 3% in the second quarter to 29 November 2020.
Yogurt has proved a challenging category for General Mills, particularly in the US, where rapid market growth in the 2000s drove competition and fierce promotional activity.
In General Mills' 2019 financial year, the company sold its Yoplait business in China.