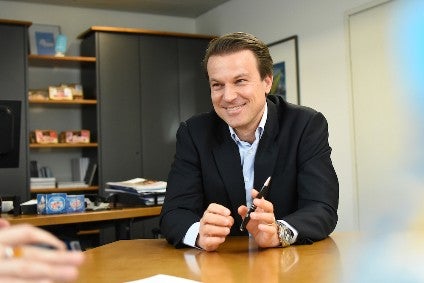 Erlenbacher, the Germany-based bakery-products supplier, has appointed Froneri executive Matthias Casanova as its new CEO.
Casanova, most recently the country manager for ice-cream giant Froneri in Germany, replaces Bernhard Neumeister, who has been at the helm at Erlenbacher for 22 years.
Erlenbacher said Casanova, who spent 20 years at Nestlé before the Swiss giant formed its Froneri joint venture with PAI Partners, "brings extensive international know-how" to the cake maker, it said in announcing its appointment.
Under Neumeister's leadership, Erlenbacher said it had moved "from a pure co-packer [to] become a leading provider of frozen baked goods in the European out-of-home market".
Headquartered in Groß-Gerau in southern Germany, Erlenbacher ships products to more than 40 markets. The company makes a range of cakes and desserts for sale into the foodservice market. Its portfolio includes licence arrangements with Nestlé under chocolate brands owned by the world's largest food maker, such as After Eight and Lion.