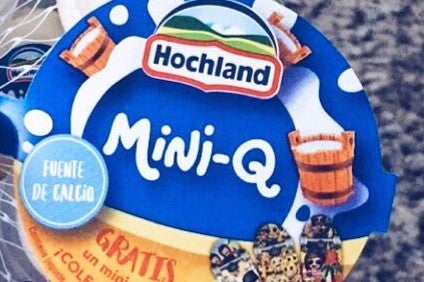 Hochland, the German cheese maker, has expanded its operations in Russia through the acquisition of a new plant.
It has bought an existing cheese plant in Belinksky, in the Penza region, about 500km to the south east of Moscow.
Information regarding the plant's former owner or the financial details involved in the transaction were undisclosed. However, Hochland revealed the facility produces a semi-hard cheese and it will continue to be used for this purpose.
"In the next few years the plant will undergo major reconstruction. The plant will produce cheese for branded retail products as well as cheese as raw material for the Hochland processed cheese plant in Raos," the German company said.
It revealed that Hochland Russland – its Russian operation – had previously purchased raw materials from the Belinsky plant.
Hochland has produced processed cheese in Russia since 2000.
In November 2003, Hochland put its own newly-constructed plant into operation in Raos near Moscow and in July 2011, it took over a factory in Prochorovka, near the Ukrainian border. Since mid-2012 cream cheese has been produced there.
Hochland is a family-owned business based in Heimenkirch in the Allgäu. It dates back to 1927.
The company has 12 production sites with a workforce of more than 4,400.