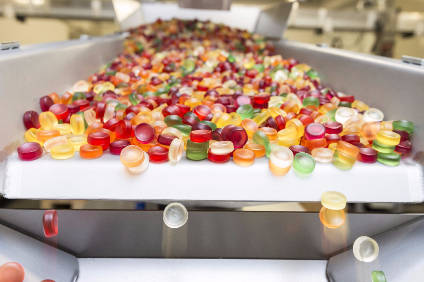 Germany's confectionery makers have lambasted the "complex" post-Brexit customs arrangements following the UK's departure from the European Union, with one in three seeing a deterioration in exports since the start of the year.
More than half (58%) of the manufacturers cited the new customs formalities as a being a challenge, particularly around rules of origin, while 15% said they were concerned about a temporary disruption to supply in getting products to the shelves of UK supermarkets, according to the Association of the German Confectionery Industry (BDSI), a trade body representing more than 200 members.
And 9% of firms reviewed by the BDSI said they had stopped supplying the UK altogether following the conclusion of Brexit due to the difficulties. Germany, home to confectionery companies such as gummies maker Haribo, vegetarian-friendly candy supplier Katjes Group and chocolate business Halloren Schokoladenfabrik, counts the UK as its second-largest overseas sweets market, amounting to 10% of total candy shipments.
While the trade body did not provide specific numbers, the disruption at borders threatens to exacerbate last year's decline in confectionery exports, which dropped 3.3% to EUR8.4bn (US$10.1bn). And the BDSI notes that sweets are the largest export category within foods for Germany, representing a fifth of the value of shipments to the UK.
Driver shortages and certification to prove they are coronavirus-free were cited as other problematic areas in getting confectionery shipments into the UK. And those that found themselves stranded at UK ports before Christmas due to health checks are now reluctant to transport goods into the country at all.
BDSI said 18% of German confectionery companies are concerned that any further tightening of entry controls linked to Covid-19 will lead to additional problems. Even beyond the pandemic, the trade body said candy companies were fearful future trade between Germany and the UK will be characterised by "high administrative hurdles".
"The EU Commission and the member states may protect many interests in the field of agricultural products, but they are doing this clearly at the expense of the medium-sized processing industry, which ensures the highest added value for the EU," Dr. Carsten Bernoth, general manager of the BDSI, said. "The negotiated rules of origin for confectionery deviate considerably from the previous rules of origin and contribute to further complicating duty-free deliveries."