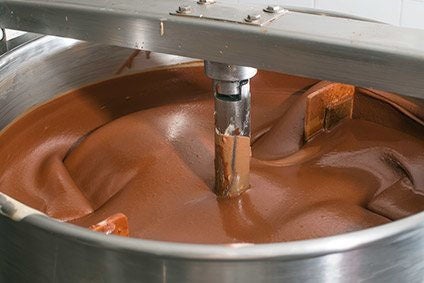 A court in Germany has upheld fines imposed on four confectionery manufacturers and a trade association for colluding to fix prices – and increased the overall total to around EUR20m (US$21.5m).
The higher regional court (Oberlandesgericht) in Düsseldorf confirmed fines originally totalling EUR14m that were announced in 2013 by the country's federal competition authority, the Bundeskartellamt, against Bahlsen, Griesson de Beukelaer, CFP Brands Süßwarenhandels and Feodora Chocolade, in addition to the German Confectionery Industry Association (BDSI).
All those involved had discussed details of price negotiations with retailers and planned price increases over "several years" up to 2008, in contravention of antitrust laws, the Bundeskartellamt said.
The court said it was increasing the fines total after calculating sales by some of the companies outside Germany, while the Bundeskartellamt's original calculations were based on sales in Germany only. The court said its method of calculating should stand.
However, the court's ruling could still be appealed in the Federal Supreme Court.
The BDSI said after the ruling that it was "surprised" at the decision, which it said was based on "general exchanges of information" by the trade body and its members. A BDSI spokesperson told just-food today (1 February) that it was considering the details of the ruling and would not comment further at this stage.
Earlier this month, Nestle withdrew its appeals in two cases in which it was fined for colluding to fix prices. The Swiss food giant was one of 11 confectionery companies to have been handed fines between 2011 and 2013 totalling around EUR57m for price-fixing offences. Others included the German unit of the former Kraft Foods and Alfred Ritter.