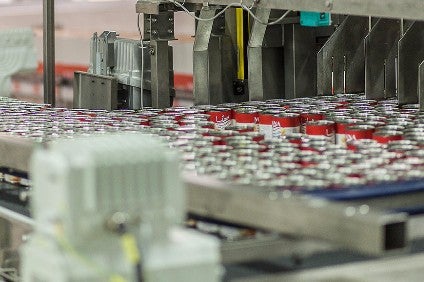 Germany-based dairy group Hochwald is to build a new production site in its home country.
The cooperative, headquartered in Rhineland-Palatinate Thalfang, is planning a new site for long-life dairy products in Mechernich in North Rhine-Westphalia.
Hochwald said a comprehensive analysis of its production network, milk collection area and sales channels has shown this to be the optimal location of the new plant, which in the future will process around 800m litres of milk from more than 250 employees into dairy products.
The raw milk processed in the new plant will come from cooperative members. About 1,250 farmers of the 3,000 member suppliers are in its catchment area.
Detlef Latka, chief executive officer of Hochwald Foods, said: "The location offers good conditions for our project. We want to build a modern and highly efficient location on the greenfield [site].
"The construction of a new dairy follows a long-term goal. The company continues its development into an international, marketing-oriented milk specialist."
Hochwald has production sites in Germany and the Netherlands. Its brands include Bärenmarke, Lünebest, Glücksklee, Elinas and Hochwald as well as private labels and international brands such as Bonny.