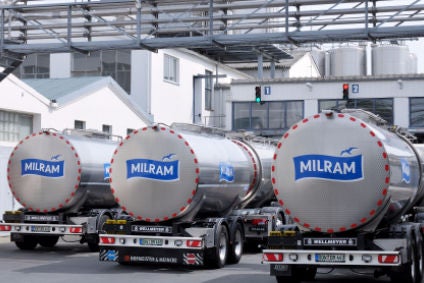 German dairy group DMK has confirmed plans to cut 250 jobs at its administrative locations in Bremen, Everswinkel and Zeven.
DMK said the decision to make "deep staff reductions" comes in response to "the global crisis in the milk market", it claimed had led to an "urgent need for improvement" at the company "in relation to competitors". DMK stressed the need to improve "efficiency and output" across the group.
"In addition to the savings programme already put in place to include all locations, departments and levels of hierarchy, today the executive management notified employees at the administrative officers in Bremen, Everswinkel and Zeven about the planned job cuts," the company said in a statement.
A total of 250 full-time sales and administrative positions will be eliminated by 2017, DMK said. This includes the planned partial closure of DMK's Everswinkel location, the company noted.
In June, DMK revealed a major cost-cutting programme to free up EUR60m (US$67.8m) by the end of the year in response to what it said at the time were "severe challenges" faced by the dairy industry.