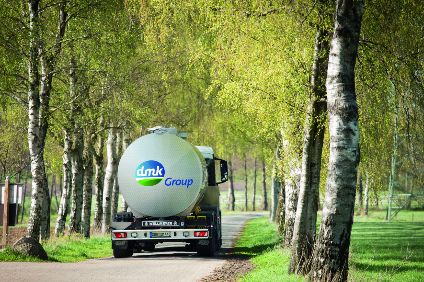 A forecast reduction in the volume of milk supplies has led to Germany's largest dairy cooperative DMK to set out plans to cease operations at three of its factories.
A number of farmers are leaving the co-op, which will result in a loss of up to 1.7 billion kilos of milk over the next two years, DMK said.
Two sites, in the central town of Rimbeck and a facility 250km further east in Bad Bibra, will close during the first quarter of the year at the earliest.
A third factory, located in the north-eastern town of Bergen auf Rügen, is also set to close. DMK pointed to the cost of producing German soft cheese brand Rügener Badejunge at the site. DMK said even significant investments in updating the production facility would not be enough to lead to competitive production costs, and additionally, it was not commercially viable to put prices up to cover production costs in the current market. DMK plans to produce the Rügener Badejunge cheese at a plant in Altenburg in south-eastern Germany from 2019.
DMK, meanwhile, also plans to end the slicing and packaging of cheese at a factory in Nordhackstedt by the middle of 2018 at the earliest, although that site will not close completely.
Over 325 factory workers could be affected by these changes, though DMK said it had "assured the employees at these sites of extensive support in the imminent talks."
The changes need to be approved by DMK's supervisory board.
Operations at the 20-plus remaining DMK sites in Germany and the Netherlands, with around 7,000 employees, will remain unaffected by the measures.
Last December, DMK announced plans to expand its existing dairy plant at Strückhausen in Lower Saxony to create "a forward-looking production site" for baby food by the end of 2017.
The new facility will also take on production of the group's Humana infant formula brand, which to date has been manufactured at its Herford joint venture operation with German baby food maker Hipp in northern Germany.