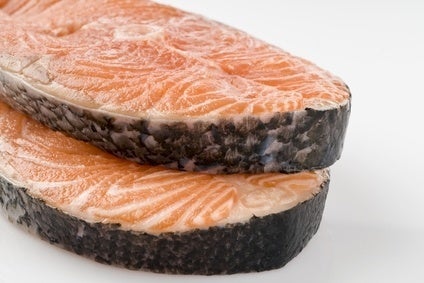 F. W. Lübbert, a Germany-based fish supplier, has sold a minority stake to Norwegian private-equity firm Kverva Industrier for an undisclosed sum.
An agreement for Kverva to buy a 45% stake in Lübbert was signed on 31 December but had not been announced until now.
F. W. Lübbert supplies fish to retailers, wholesalers, smokehouses, caterers and home food delivery services. Salmon is one of its key offerings.
Kverva focuses on the seafood sector and has holdings in a range of companies, including SalMar, Pelagia and Insula. Several of the companies in the Kverva portfolio have existing relationships with F. W. Lübbert.
The management of Bremerhaven-headquartered Lübbert will stay in place post-deal.
Olav Holst-Dyrnes, investment director at Trondheim-based Kverva, said: "The investment in F. W. Lübbert is an excellent opportunity to strengthen and further support the development for the Kverva companies in the German market."
F. W. Lübbert managing director Sven Braasch said: "With Kverva at our side we have access to resources for accelerated growth. We are very excited to team up with one of the major players of the industry."
Kverva's holdings collectively have NOK20bn (US$2.3bn) in annual sales and around 5,000 employees.