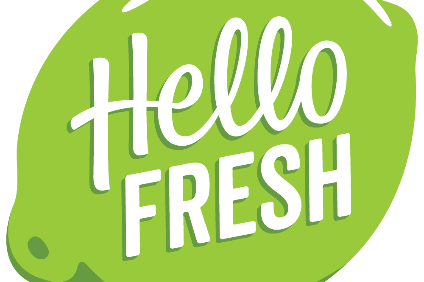 Germany's global meal kit firm HelloFresh is planning an initial public offering of shares for as much as EUR300m (US$353m) to fund its long-term growth strategy.
The proposed offering would consist of shares issued in Germany and Luxembourg and private placements in other jurisdictions outside of those countries, HelloFresh said in a statement today (10 October). The shares will be listed on the Frankfurt exchange.
HelloFresh is aiming to "break even" in terms of profit margins within the next 15 months after reporting a 7.4% margin loss in adjusted EBITDA in the second quarter, the company said. Its strategic goal is for a "mid-term" margin of 12-15%.
CFO Christian Gärtner said: "We have a very dynamic market development in our category, which we want to fully capitalise on by raising about EUR250-300m of primary capital through an IPO."
Founded in 2011 by Dominik Richter and Thomas Griesel, Berlin-based HelloFresh generated revenue of EUR435m in the first half of the year and has 1.3m active customers. The company operates in 10 countries and has offices in New York, Berlin, London, Amsterdam, Zurich, Sydney and Toronto.
"The public listing marks the next logical step to further expand our business, to secure our position as the leading global player and to pursue our long-term growth strategy," said CEO Richter. "We have experienced fast growth and have the strategic goal to reach break even across our group within 15 months. Now, the time has come to propel HelloFresh to the next level."
HelloFresh, set up by listed German technology company Rocket Internet, launched its range of meals into the UK's Sainsbury's supermarket earlier this year.