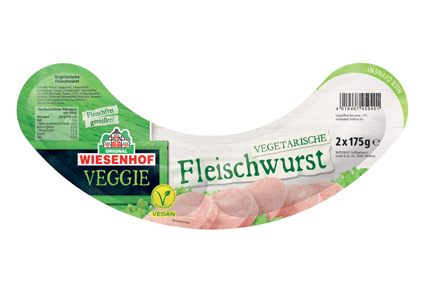 German meat processor Wiesenhof has continued its push into meat-free with the launch of two vegan products.
The company already sells vegetarian lines under its Paul's Veggie brand to retail and foodservice customers. It has now introduced a vegan sausage and a vegan mortadella – an Italian sausage. The products are made with pea and soy protein.
Wiesenhof pointed to data from the Vegetarierbund, Germany's vegetarian association, that it said showed 10% of German consumers are vegetarians.
The company did not provide data on vegan consumers and officials the Vegetarierbund could not be reached at the time of publication.
Wiesenhof said the products were made on a separate production line.
Marketing director Dr Ingo Stryck added: "We are regularly looking for new trends and see it as our duty as a producer of food to attend to consumer wishes with a wide array of products."