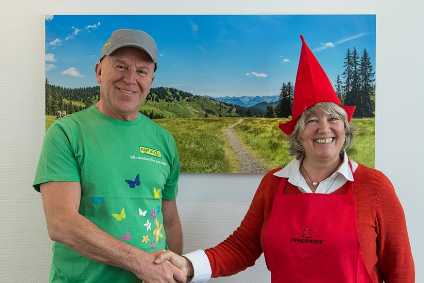 Rapunzel Naturkost, the German natural and organic foods firm, is to acquire local organic spreads, jams and sauces producer Zwergenwiese for an undisclosed sum.
Bavaria-based Rapunzel said under the terms of the deal, which both companies described as a "marriage" of natural food firms, Zwergenwiese "will continue to operate as an independent company" at its location in Silberstedt, northern Germany. Zwergenwiese's brands and its existing products supply structure will also remain unchanged.
Rapunzel, which producers a range of products including snacks, sauces, soups and spreads, said it expected to "maintain and expand both firms' existing regional procurement synergies".
According to Rapunzel, Zwergenwiese owner Susanne Schöning, who founded the company 37 years ago, chose to sell the company to Rapunzel for its "common corporate philosophy and commitment" to the principles of organic food production.
Schöning said she will remain with the merged companies until the end of April, when she reportedly plans to retire from active business life. She said: "Zwergenwiese stands as a strong, competent brand with employees who are committed to its success. I am pleased that I have now found a desired partner for the company within the natural food industry… and to be able to offer my employees a good future."