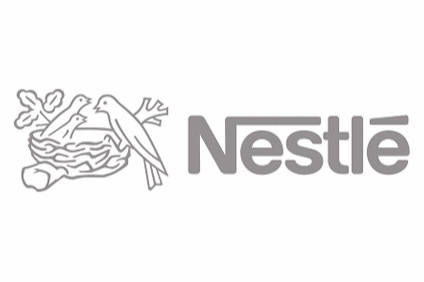 German supermarket Edeka is escalating a pricing conflict with Nestle after reportedly urging its stores to drop more of the Swiss food giant's products.
Local journal Lebensmittel Zeitung yesterday (5 April) cited a letter Edeka sent to its 5,900 supermarkets recommending they stop orders for more Nestle products, according to Reuters. Edeka is among six European food chains being represented by Geneva-based retailer alliance AgeCore in an ongoing dispute to cut prices.
The case stretches back to at least February, with Reuters previously reporting that Belgium's Colruyt and Switzerland's Coop are also involved.
So far, 163 Nestle products normally shipped to Edeka have been affected, which according to the journal's report is equivalent to about 20% of the revenue the supermarket generates from the Swiss company's products. Lebensmittel Zeitung said that percentage could rise to 30% under the action now being taken.
In an interview with the German newspaper Neue Zurcher Zeitung on 23 March, Nestle chief executive Mark Schneider said several European retailers were removing products from shelves as a way of leverage in their price negotiations.
"This aggressive and Europe-wide coordinated approach is just new for Switzerland," Schneider said with reference to the ongoing actions by AgeCore, measures which he added stood outside of historical good procedures.
Nestle is in talks with retailers and hopes to reach a "reasonable solution".
"We also have a responsibility to the consumers and suppliers, to the farmers, where the whole thing leads to significant dislocations," Schneider said.
In response to a request for comment by just-food on Friday, a Nestle spokesperson said: "We regret that our consumers cannot currently access popular Nestle products in some stores in Europe. Some of our products have been removed from shelves by our retail partners in an effort to influence ongoing annual negotiations.
"We continue to negotiate in good faith and hope to find a solution soon to this highly regrettable situation. Providing our consumers with safe, high-quality products and supporting our partners in meeting consumer expectations remains our priority."
An Edeka spokesperson declined to comment due to competitive reasons.