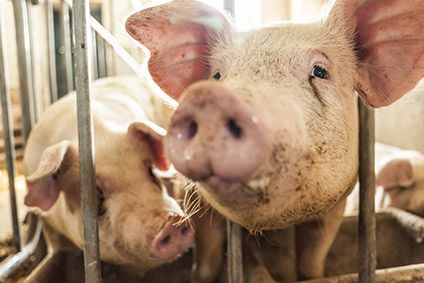 Authorities in Germany have confirmed the country's first case of African swine fever, identified in the carcass of a dead wild boar near the border with Poland.
The carcass was found in the north-east state of Brandenburg, in the Spree-Neisse district, which is located in the south-east of the state. The area has been cordoned off to try and prevent the spread of the virus.
Germany's Friedrich Loeffler Institute on the island of Riems confirmed the positive case following a sample testing, and Federal Minister Julia Klöckner was informed yesterday (10 September), according to the food and agriculture ministry in Brandenburg.
While African swine fever (ASF) is harmless to humans and contaminated meat does not pose a health risk to consumers, South Korea has banned pork imports from Germany.
The virus is deadly for pigs and wild boar, as was the case in China, when an outbreak in the summer of 2018 devastated the country's hog herds, leading to an increase in pork imports to the benefit of exporters around the world.
The German ministry said it has activated its National Animal Diseases Crisis Unit and informed the European Commission about the case, along with the countries to which it exports pork.
According to The Korea Herald newspaper, the country's Ministry of Agriculture, Food and Rural Affairs said the ban on pork imports from Germany is in line with standard procedures. Shipments that have already arrived in South Korea before the ban was imposed will be let through, as long as they pass inspections.