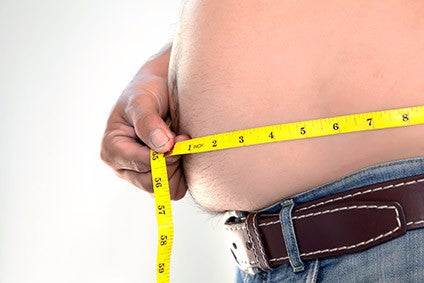 Germany is embarking on a project to cut the content of sugar, salts and fats in food products to tackle obesity and other health-related diseases associated with a poor diet.
The country's Federal Ministry of Food and Agriculture (BMEL) has launched 'The National Reduction and Innovation Strategy' following consultation with the national government, federal state authorities, and food manufacturers, along with associations in the fields of nutrition, health, food, consumer protection and science.
As a result, a so-called "policy agreement" was concluded in September between Germany's political parties and food industry players, which, according to the BMEL, recognise the need to find a solution to improve the nutrient intake of consumers and reduce their consumption of excessive quantities of salts, sugars and fats.
The National Reduction and Innovation Strategy was approved by Germany's Cabinet on Wednesday (19 December). The project will entail voluntary targets, a spokesperson at BMEL confirmed to just-food, although these have yet to be disclosed.
The BMEL noted how 47% of women and 62% of men are overweight in Germany, while almost a fifth of adults are obese. In children and adolescents, 15% are overweight, it said, adding that this grouping is a particular target of its healthy-eating programme.
"BMEL wants to help consumers to eat healthily and ensure that processed foods are healthier," the ministry said. "With the coalition agreement, the BMEL was commissioned to develop a sustainable and scientifically sound strategy to reduce sugar, fats and salt in finished [food] products."
BMEL plans to start implementing the programme early in the new year, when it is expected to reveal the salt, sugar and fat reduction targets of the project that will run to 2025. Progress will be monitored closely throughout the course of the project, with a review slated for the autumn next year. An interim report is then due to be presented at the end of 2020.
While food industry manufacturers have committed one way or another to cut the sugar, salt and fat content in their products, most of those are generally pledges made under voluntary initiatives.
However, BMEL said: "In the coming weeks and months, industry and product-related process and target agreements have been, and will be agreed, to define specific steps, measures and goals," and these will be finalised at the "beginning" of 2019.
"The agreements are used as concrete contributions by the food industry," BMEL added. "In addition to reducing the levels of sugar, fats and salt, numerous other measures are to be implemented. These include, but are not limited to, product presentation, awareness and education campaigns, and information campaigns to educate and improve consumers' nutritional skills."
Meanwhile, Swiss food giant Nestlé welcomed the project, and said the company had already taken steps to make its food products more healthy.
For instance, the owner of the KitKat chocolate brand said it had cut the added sugar content in its products by 6.6% over the past two years. And for breakfast cereals, it cited Nesquik Alphabet, which Nestlé said now contains 30% less sugar than the average for similar brands on the German market.
Nestlé added that it is "committed to reducing its sugar content worldwide" by an average of another 5% by the end of 2020, and reducing its sodium content by an average of another 10%.
Sara Mruck, the representative for public affairs at Nestlé's German arm, said in a statement the company will "help to implement the relevant industry-specific target agreements" under The National Reduction and Innovation Strategy.
"Nestlé believes there is a need for common action by all relevant stakeholders and a holistic approach to address the societal challenge of overweight and non-communicable diseases," Mruck added. "For many years, we have taken various measures to help consumers with a balanced diet."