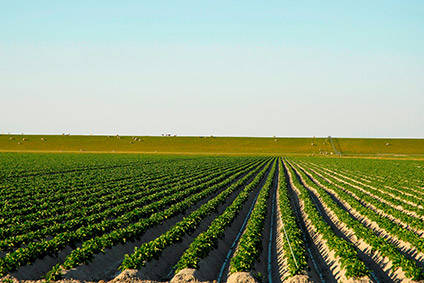 Germany has eased its Covid-19 restrictions on foreign workers to help its agriculture industry.
The restrictions were introduced to help stop the spread of the coronovirus epidemic but the country's ministry of agriculture – the Bundesministerium fur Ernahrung und Landwirtschift – said it needs to "reconcile the currently strict requirements of infection protection with the requirements in agriculture".
Germany needs a veritable army of foreign workers to work on farms and help pick its fruit and vegetable crops.
Around 20,000 workers had entered Germany before the current entry stop but around 100,000 seasonal workers are needed in agriculture by the end of May.
The ministry said the "narrowly limited exceptions" it is introducing apply under strict conditions that have been coordinated with the Robert Koch Institute and the national farmers' association to ensure that the population is protected against infection.
The number of foreign seasonal workers is limited to what is necessary, it said.
Germany's Federal Minister of Food and Agriculture, Julia Klöckner said: "Today we have found a pragmatic and goal-oriented solution that takes legitimate concerns into account – necessary protection against infection on the one hand and crop protection on the other.
"This is important and good news for our farmers. Because the harvest doesn't wait, you can't delay sowing. In order to provide consumers with sufficient and high-quality local food even during the corona pandemic, farmers are dependent on the cooperation of seasonal workers from abroad – they are specialists in their field. The Robert Koch Institute has developed rules for use and accommodation. Compliance must be checked on site. "
In April and May, up to 40,000 seasonal workers are to be allowed to enter the country. These will be selected on the "basis of the feedback from the profession and the demonstrable strict hygiene standards".
The country is also hoping to attract 10,000 people internally to work in the fields. It said these may be from the ranks of the unemployed as well as students, asylum seekers and short-time workers.
The foreign seasonal workers will only come in and out by plane and the federal police will determine the appropriate airports in coordination with the farmers' associations.
On entry, a health check arranged by the employers will be carried out by medical staff using a standardised procedure. The results are to be sent to the local health department.
New arrivals must live and work strictly separately from other employees in the first 14 days and must not leave the company premises.