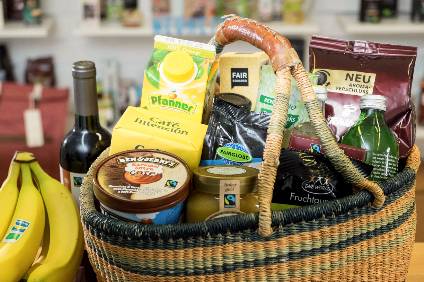 Sales of Fairtrade-endorsed food products in Germany reached a record EUR1.2bn (US$1.3bn) in 2016, according to the latest figures.
TransFair, which is the Fairtrade representative organisation in Germany, said the 18% increase in sales over the previous year meant small farms and plant workers earned EUR21m in Fairtrade premiums, in addition to revenue from product sales.
According to Transfair, which is marking its 25th anniversary, banana sales increased by 7% over 2015 with more than 72,000 tonnes of the fruit sold in Germany.
Transfair also reported "significant growth" of 25% in sales of Fairtrade coffee in Germany with 17,000 tons sold, taking the Fairtrade market share of coffee in the country to 3.8%.
Per capita, consumers in Germany in 2016 spent more than EUR13 on Fairtrade products, Transfair said.
Earlier this year, Germany-based chocolate makers Halloren, Lambertz and Alfred Ritter became partners of the Fairtrade initiative aimed at sourcing supplies of cocoa sustainably.