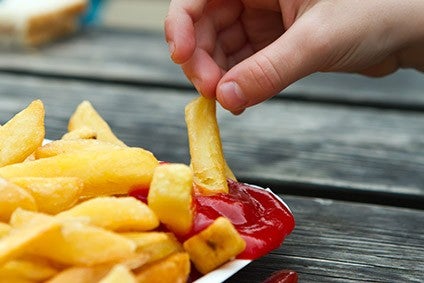 Germany's government has received buy-in from the country's advertising association for its plan to further restrict the marketing of food perceived as unhealthy being aimed at children.
At the prompting of the Federal Minister for Food and Agriculture, Julia Klöckner, the Central Association of the German Advertising Industry (ZAW) has agreed to further tighten the rules of conduct for food advertising aimed at children. It has adjusted its rules to comply with existing laws implemented at the federal state level at the start of this year.
Effectively, the control for implementing these rules is now in the hands of the various German states. The main change is that the age limit for the "protection circle" has been raised from 12 to 14 years.
Klöckner said: "There was no question for me that the rules of conduct had to be tightened. The important thing is that it happens quickly and effectively. Because advertising must not induce children to eat unhealthily. This applies to all channels: on television, on online platforms or social media. It was particularly important to me that the protection circle be expanded."
She added: "Children are now much better protected."
The ZAW has also agreed to restrict the advertising of particularly fatty, sugary and salty foods to children in general. The positive nutritional properties of such products may no longer be emphasised if the advertising is broadcast in the vicinity of children's programmes or if its presentation is aimed directly at children. The changes apply to television and internet advertising.
The Ministry for Food and Agriculture (BMEL) suggested the new regulations "go significantly beyond" the European requirements.
Klöckner said: "I expect the modified rules of conduct to be applied consistently in practice. We keep that in mind."
She added stricter state regulation could be introduced if necessary.
just-food has asked Food Federation Germany, which represents the company's food businesses, for its response to this move.