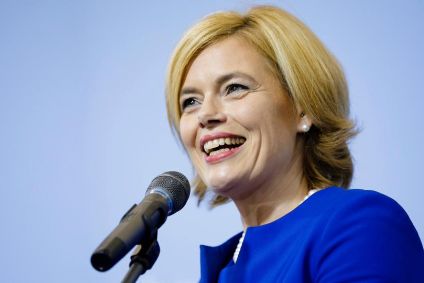 Germany is open to the idea of placing restrictions on 'junk food' advertising.
Julia Klöckner, Federal Minister of Agriculture, said in a press conference she is open to an initiative suggested by the Green Party that would see such advertising curbed.
She said: "Fifteen per cent [of those] between the ages of three and 17 are overweight. We have already asked the German Advertising Council to act more responsibly. I mean, we need to look more closely at food advertisements aimed at children. That also means thinking about further restrictions in this area – I am open to that. In order to protect our children, the state has to intervene in certain cases, as I recently did with the ban on sugar in baby teas."
At the end of last month, the UK government said new laws would ban the advertising of food high in fat, sugar or salt (HFSS) on television and online before 9pm when children are most likely to see them.
The Greens in Germany have called for an "urgent need for action" of a similar type because of the detrimental effect so-called junk food is having on the nation's health and, specifically, the increasing number of people there who are classed as obese.
They are calling for the advertising of unhealthy foods to be severely curtailed on television as children and young people, in particular, are susceptible to exposure of this kind.
Responding to the minister's comments, Christoph Minhoff, joint managing director of the industry trade body Food Federation Germany said: "It is surprising how little trust the minister has in her own politics when she seriously considers advertising bans to be conceivable. We continue to trust the parent's educational mandate, which is protected by constitutional law.
"You can't isolate children from the real world. Rather, they have to learn to deal with media and advertising and to take responsibility for their own lives. Incidentally, it is contradictory to let children over the age of 16 vote for the Bundestag, but not which chocolate bar they want to eat."
Next week the German cabinet will meet to ratify the introduction of the Nutri-Score traffic light labelling system in the country. The country's government announced it would be introducing the system last October.