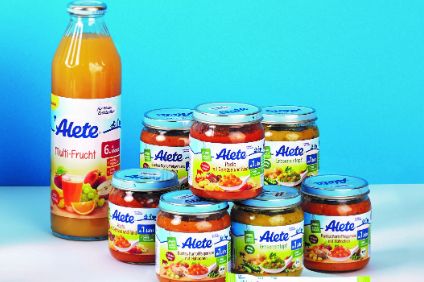 DMK Group, Germany's largest dairy cooperative, has strengthened its position in the baby food market via the acquisition of Alete and associated brand German Babyfood.
The Bremen-based business said the move is "the next step in its realignment process".
It has acquired the brands and sales and distribution channels of Alete and German Babyfood for an undisclosed sum.
In a statement DMK said: "As part of the realignment, DMK Group (with brands such as Humana, Milram, Uniekaas) will focus on value creation and thus take a very market and consumer-oriented approach".
DMK is currently investing approximately EUR145m in a renovation of a site in Strückhausen in Lower Saxony to create a new base for its baby food brand Humana.
Stefan Eckert, chief operating officer of DMK Baby, said:: "We expect there to be more profitable growth for the baby food market in the coming years. With the acquisition of Alete and Milasan, we are making a sensible addition to our product range whilst also significantly expanding our sales and distribution radius.
"Alete is a well-regarded and traditional baby food brand in Germany. It enjoys a high level of consumer confidence, especially in the traditional complementary baby food sector, which is a highly dynamic and attractive sector with sustained growth rates.
"Together with our baby milk brand Humana, we will be able to offer parents two brands with an age-specific range in future."
The jars and juices range will continue to be produced at Alete's Weiding site in Bavaria. The production element is not part of the acquisition and remains the property of the owner. Around 25 employees working in sales and administration at the Bad Homburg site will move to the DMK Group.