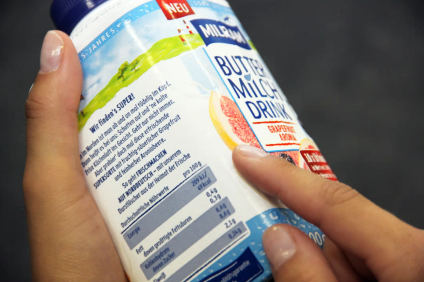 German dairy giant DMK is to reduce the sugar content in its Milram product range.
The cooperative said the move fits in with emerging consumer trends.
DMK said its plans for the Milram brand revolve around having less sugar in its established products. The reduction will differ from product to product but the target is to reduce the percentage of sugar in the products by 10% this year to below 10g of sugar.
Meanwhile, new editions coming to the market will have less than 9% of its make-up coming from sugar, DMK said.
Matthias Rensch, DMK's chief operations officer who is responsible for the group's branded business, said: "This year and next year, we will gradually reduce the added sugar so that consumers can get used to having less sugar.
"This is very important. We compensate for the lower sugar content not with sweeteners or sweetener-based aromas, but with milk and yogurt. After all, the brand represents natural, genuine enjoyment.
"Apart from this, consumers are increasingly interested in a shorter list of ingredients. Clean and clear labels are a big topic."
DMK said its new Milram products, such as Milram Buttermilk Drink with Grapefruit and Aronia and Milram Buttermilk Drink with Currant and Pomegranate, have "comparatively little sugar".
In future, Milram will also use less sugar in products that have been around for longer.
DMK said it will firstly focus on sugar reduction in products that are seen as healthier, such as kefir drinks and quark cream. Then it will turn its attention to sweet products such as dessert sauces and finally it will make changes to the remaining products to which sugar is added.
Its first products with reduced sugar and fat were launched this spring with new skyr desserts.
DMK is Germany's largest dairy cooperative with more than 7,700 employees at more than 20 locations in Germany and the Netherlands.