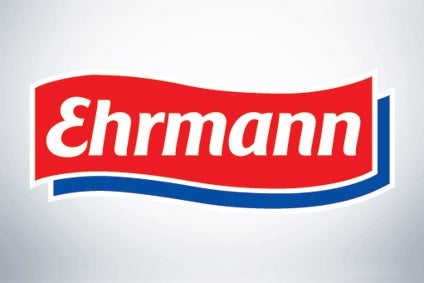 Ehrmann has entered Brazil with a venture with Trevo Lacteos – through which the Germany-based dairy business will buy a stake in the firm.
Christian Ehrmann, the CEO of the privately-owned company, said it had been monitoring Brazil for some time.
"Ehrmann's strategy is to strengthen its market position in Germany and grow internationally. This growth is to be achieved organically and through acquisitions. By this joint venture in Brazil, Ehrmann is strengthening its presence in a country that has been on the company's watchlist for a number of years," Mr Ehrmann said in a statement announcing the deal.
Trevo Lacteos is based in the city of Sete Lagoas in the eastern state of Minas Gerais. Ehrmann described Trevo Lacteos as "among the largest dairies" in the state with "strong positions in the yogurt and milk drinks categories". The firm generates a turnover of around BRL180m (US$56m) and employs 275 staff.
Ehrmann confirmed it was buying a stake in Trevo Lacteos but did not disclose the size of the shareholding.
Asked if the venture would market Ehrmann products, the company said: "Trevo Lacteos has well-established brands like Trevinho, Apreciare, Pulsi. Ehrmann products will be launched if they are innovative and relevant for local consumers."