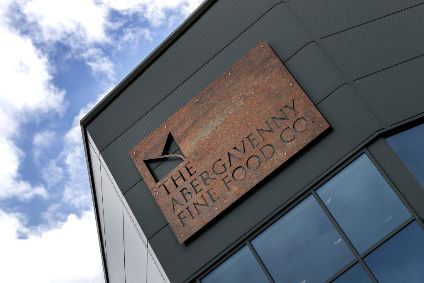 Germany's Frostkrone Food Group has taken on another UK business with the purchase of Abergavenny Fine Foods, a predominately private-label manufacturer of dairy and snack products.
Acquisition-hungry Frostkrone did not reveal the deal price for Abergavenny Fine Foods, a business based in south Wales producing chilled and frozen finger foods such as cheese-filled Jalapeno poppers and vegan mozzarella sticks, as well as cheese made from goat's milk. It also offers branded products to the retail and foodservice channels.
Jason Rees recently became managing director of Abergavenny Fine Foods, which exports to the US, Australia and Japan, and plans to expand its international network with the investment in hand.
Rees said: "We are very excited to be joining the Frostkrone Food Group and continuing on our growth journey in frozen and chilled finger food together, bringing more value and job security to Wales and the local area in the process."
Abergavenny Fine Foods joins Scotland's Innovate Foods in the Frostkrone stable after it bought the family-owned finger-food peer in 2020. Other recent deals include Piz'wich and Varenne Gastronomie in France, and Rite Stuff Foods in the US.
Frostkrone has been owned by the Munich-based private-equity firm Emeram Capital Partners since 2017, when it acquired the business from another private investor, Ardian. It supplies markets in Europe, including Switzerland, the Netherlands, Scandinavia, France, Spain, and Portugal, along with eastern European countries, the US and Asia.
"The finger food and snack market is continuing to grow and we, as an innovation driver, want to definitively grow with it," Frédéric Dervieux, the CEO of Frostkrone, said. "We believe it is especially the free-from market that holds great potential all around the world.
"Now with Abergavenny Fine Foods, we have a strong partner in our team, a partner who has a tremendous amount of know-how at their fingertips and fantastic business connections to Australia and Japan. We now want to leverage this opportunity and continue expanding our exports."
In February, Abergavenny Fine Foods announced plans to double its production capacity, with a focus on plant-based products.
A month earlier, the company sold its blended cheese business to UK cheese maker Somerdale International. Abergavenny Fine Foods  said in February its annual revenue is on track to grow 30% despite the disposal.
Figures posted with Companies House show Abergavenny Fine Foods generated a turnover of GBP30.9m (US$42.8m) in the year to 31 March 2020, up 16.2% on a year earlier. Turnover from the company's export business more than doubled during the period to GBP6.5m. Abergavenny Fine Foods has set a target for its export business to grow by at least 20% over the next two years.