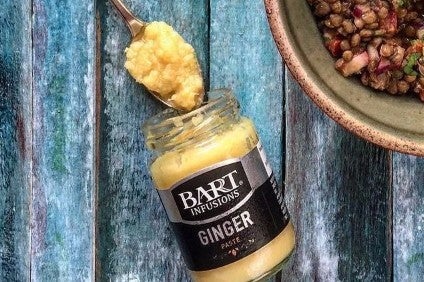 Fuchs Group, Germany's largest spice producer, has bought UK herbs and spices company Bart Ingredients.
In a statement to the Frankfurt stock exchange, Fuchs said it had acquired Bart from private-equity firm Langholm Capital for an undisclosed sum.
Fuchs pointed out the UK is the third-largest market for herbs and spices in Europe and acquiring Bart fits its international growth strategy.
Bristol-based Bart offers branded as well as private-label products for the UK retail market. In the last fiscal year, the company generated revenue of over GBP25m (US$32.8m). It employs more than 180 people.
Nils Meyer-Pries, CEO of the Fuchs Group, said: "The acquisition of Bart Ingredients complements our existing portfolio of businesses and secures more market coverage in line with our growth strategy. In our discussions with Bart Ingredients, it is clear that the philosophies and people of both companies are well matched."
David Collard, the CEO of Bart Ingredients, who is staying on with the business, said: "We are delighted to be joining the Fuchs family. We have admired their leadership in our industry and believe that our strategies are totally aligned."
Bart was founded in 1963 by Reg and Jo Bartlam. In 2013, its products were relaunched with the "spoonkler" system, a flip-top cap that can be opened in two ways.
Fuchs, headquartered in Lower Saxon Dissen, is the largest German herbs and spices producer and largest privately-held herbs and spices company worldwide.
Founded in 1952 by Dieter Fuchs, it has over 7,000 products and employs more than 2,800 employees in eight countries on four continents.