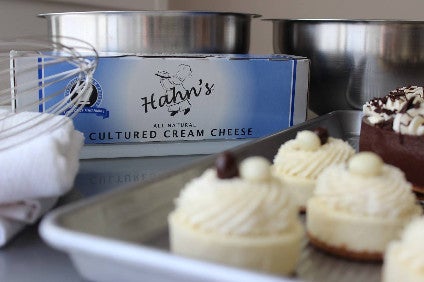 German cheese maker Hochland has snapped up US cream cheese business Franklin Foods.
Hochland said the deal, struck for an undisclosed sum, would help it "further develop" its own brands in the US. Three years ago, Hochland set up a sales arm in the US called Bergland Cheese USA.
"The strong market position, nationwide distribution and two modern production plants of Franklin Foods offer Hochland the ideal platform for a successful implementation of our own brands and products in the USA," Hochland CEO Peter Stahl said.
According to Hochland, Florida-based Franklin Foods is the third-largest producer of cream cheese in the US, generating revenues of approximately US$140m in 2016. Hochland said Franklin Foods has "grown rapidly in the past few years".
Franklin Foods runs operates two production sites in Vermont and Arizona. It has 200 employees. The company sells its own brands and private-label products through the retail and foodservice channels. The business' range of brands include Hahn's cream cheese, Lombardi's mascarpone and cream cheese-to-spreads brand Green Mountain Farms.