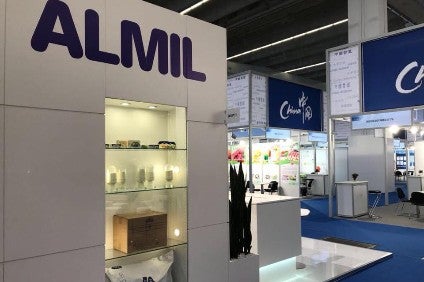 Hochwald, the Germany-based dairy group, has snapped up a majority stake in local dairy ingredients business Almil.
Based in Oberusel in southern Germany, Almil produces "functionally high-grade dairy ingredients and preserved milk products", Hochwald said in a statement.
Almil supplies products including skimmed milk powder, whey powder and lactose to manufacturers.
Under the terms of the deal, struck for an disclosed sum, Almil "will remain operational as an independent company and will continue to purchase raw milk under existing contracts", Hochwald said. "Conclusion of the purchase contract does not translate into Hochwald taking over production plants directly.
The acquisition, which would take effect from 1 January, remains subject to local competition approval.
Hochwald added: "In acquiring its stake in the company, Hochwald is supplementing its capacities in the trading segment as well as securing greater flexibility for itself in raw material flows and substantially reducing its dependence on the spot market."
In June, Hochwald, a business covering consumer-facing brands and ingredients, reported its latest set of annual sales results. Revenue inched up 0.7% to EUR1.54bn.