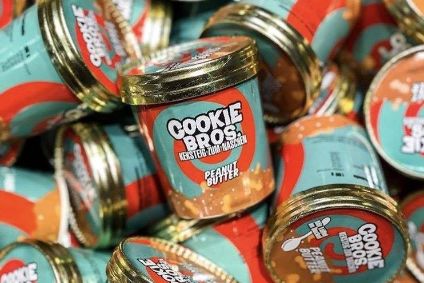 German confectionery manufacturer Katjes has invested in the Cologne-based cookie dough start-up Sugar Daddies.
The financial details are undisclosed.
Founded in 2018 by Paul Rich Rath, Mark Mühürcüoglu, Max Kolvenbach and Christian Duren, Sugar Daddies has developed Cookie Bros. cookie dough for snacking.
From next year the product will be sold throughout Germany in more than 1,000 outlets.
Sugar Daddies has also developed O-mochi, an Italian ice cream wrapped in traditional Japanese rice dough. The product is already available in Germany in about 300 stores.
Commenting on Katjes' investment, Sugar Daddies said in a statement: "We are very happy to have won the [backing of] Katjes Germany, a competent and experienced investor in confectionery, as a partner.
"Together we want to make our products even better and to further expand our product line. "
Earlier this month, Katjes invested in Berlin-based 'superfood' start-up The Rainforest Company via its investment arm Katjesgreenfood.