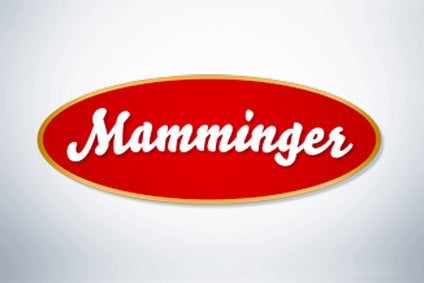 German vegetable processor Mamminger Konserven has invested EUR4m (US$4.4m) in a new plant in Serbia.
The facility is located in the village of Gospaljinci in Zabalj municipality and employs 250 workers. The site will be used to process cucumbers sourced from suppliers in Serbia.
The prime minister for the provincial government in Serbia, Igor Mirovic, said in a government statement that attracting Mamminger to the country will help develop the local food industry. "We are directing significant funds to this area," he said.
Mamminger produces jars of pickled gherkins, cucumbers, red cabbage and sauerkraut and also offers a private-label service. It is based in Mamming, a municipality in the district of Dingolfing-Landau, Bavaria.
The statement from the Serbian government said the new facility will process a third of the 15,000 tons of cucumber sourced from local farmers each year.
Klaus Herpel, the managing director of Mamminger, added: "After just over a year of laying the foundation stone for this factory, we are pleased to say that together we have made a step towards the future in which together, with the support of the Government of the Republic of Serbia and the Government of the Federal Republic of Germany, we will continue to develop and expand."