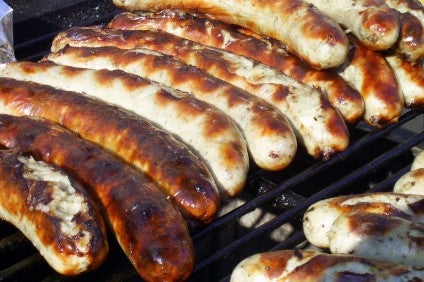 Germany-based meat giant Tönnies Group has received regulatory clearance to acquire three facilities that were part of the insolvent local peer Lutz Fleischwaren.
Tönnies said today (13 September) it had secured approval for the deal, struck through its Zur Mühlen Gruppe arm, from Germany's competition watchdog, the Bundeskartellamt.
The transaction, signed for an undisclosed sum, will see Tönnies attain facilities in the towns of Chemnitz, Landsberg und Weimar.
"The acquisition of the three sites is an important extension of our product range. Now we can plan together with the locations for the future," Axel Knau, Zur Mühlen's managing director, said in a statement.
Asked to expand on what products are made at the plants and why Tönnies was interested in acquiring the facilities, a spokesperson for the company told just-food: "At the three locations, they are producing cooked and pre-cooked sausages, as well as regional specialities like Thüringer Rostbratwurst. The tradition of the products, the plants, and the competence in producing regional specialities was the reason for Zur Mühlen's interest."
Zur Mühlen became part of Tönnies this summer after the EU cleared a deal that saw the latter buy a range of assets.
Brussels gave the green light to the acquisition of joint control of Zur Mühlen Group, as well as four other businesses – Zur Mühlen Holding III, Heinrich Nölke, Döllinghareico and Emslandhaus Fleischwaren – known collectively as the Asset Group.
Clemens Tönnies and his son Maximilian Tönnies own the assets and the European Commission has backed their move to transfer ownership to the Tönnies Group family holding. Clemens Tönnies and his nephew Robert Tönnies own the Tönnies Group.
Zur Mühlen Group, solely controlled by Clemens Tönnies operates meat processing facilities in Germany and in Poland, manufacturing a range of products made from pig meat, beef and poultry.