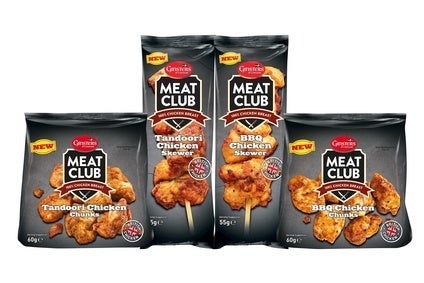 Ginsters, a division of UK food group Samworth Brothers, has launched its first meat snacking line in the country.
The Ginsters Meat Club range will hit UK supermarket shelves in March. It will comprise four products including BBQ Chicken skewers, Tandoori Chicken skewers, BBQ Chicken chunks and Tandoori Chicken chunks.
"Meat snacking is an increasingly profitable sector in convenience, and there's a big opportunity for retailers to attract new customers and drive incremental sales by stocking the new Ginsters Meat Club range. The products have researched really well with our consumers and are seen as a perfect fit with the existing products in the Ginsters range," a spokesperson for Ginsters said.
The RRP for the Ginsters Meat Club Chunks is GBP1.59 (US$2.45) and for the Ginsters Meat Club Skewers is GBP1.89.