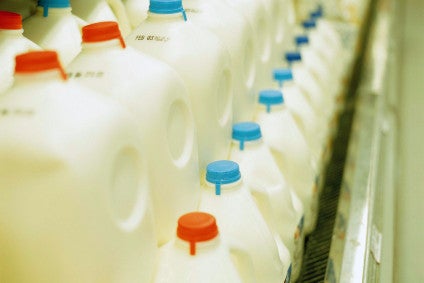 Glanbia has declined to comment on the impact a reported milk supply contract loss to Tesco in Ireland will have on its business.
Glanbia has a deal to supply milk to Tesco that the supermarket sells under its own label but according to a report in the Irish Times, it lost "some of" that business with the supermarket following a review.
Tesco – equally as coy on the matter – said Aurivo and Arrabawn have been appointed to supply Tesco brand milk in Ireland. While Glanbia remains a supplier, Tesco did not confirm how much own-label milk Glanbia had been supplying or would now be suppling "following a review".
Glanbia continues to supply its Avonmore branded dairy products and own brand cream and butter to Tesco – of which Tesco said it had "retained 100% of its contract".
Glanbia declined to comment on the structure of its supply relationship with Tesco following the review, nor how the partial contract loss would affect the company and whether it would be reviewing its workforce as a result.
"Glanbia Consumer Products does not comment on commercial arrangements with individual customers, including pricing or contractual matters, which are commercially sensitive," a spokesperson told just-food.