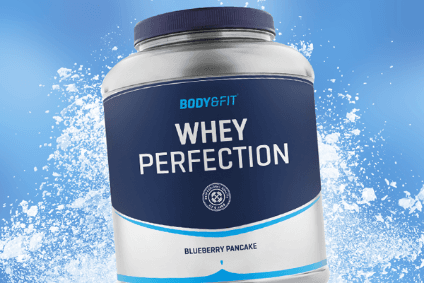 Irish food maker Glanbia has entered into two deals to expand its performance nutrition business, with the acquisitions of Grass Advantage in the US and Body & Fit in the Netherlands.
The combined revenues of both companies total around EUR99m (US$106.5m), Glanbia revealed in a regulatory announcement this morning (6 February). The deals will be funded through existing debt facilities and are expected to be "marginally earnings accretive in 2017", the Irish dairy group noted. Further financial details were not disclosed.
Grass Advantage – also known as Amazing Grass – is a US plant-based nutrition company that operates a portfolio of organic and non-GMO brands in what Glanbia termed the "greens" and "super food" categories. It has distribution in the natural, online, food, drug and mass channels in North America, Glanbia noted.
"The brand is complementary to the current portfolio and positions Glanbia performance nutrition well in the plant-based nutrition market," the group said in a statement.
Separately, Glanbia struck a deal to take control of direct-to-consumer performance nutrition business Body & Fit. Glanbia said the acquisition provides it with a direct presence in the "rapidly growing" direct-to-consumer channel.
Body & Fit is based in the Netherlands and its consumer base is "largely" in Germany and the Benelux region within Europe. The company said it will invest in Body & Fit in order to grow its presence throughout Europe.
The transaction is subject to regulatory approval and is expected to close in the first half of 2017.
The existing management teams of both acquired companies will continue to work for Glanbia.
Commenting on the announcement, Glanbia MD Siobhan Talbot said: "Both businesses have a strong strategic fit with Glanbia Performance Nutrition extending its reach to new consumers and channels. Amazing Grass produces a range of natural plant based nutrition products while Body & Fit is a successful direct to consumer online brand. Both businesses have a track record of strong growth and we will continue to invest in their future development."