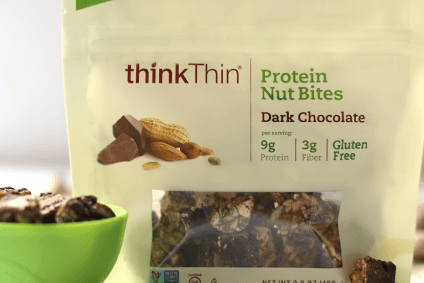 Shares in Glanbia rose today (2 November) after the Ireland-based group maintained its forecast for annual earnings but the company's nine-month results showed it has seen pressure on the price of its performance nutrition products.
The dairy, sports nutrition and ingredients company's shares are down over 15% this year, which some analysts have suggested has reflected concerns over its performance nutrition division, the business' growth engine in recent years.
The company's shares were up 4.73% today at EUR14.82 at 11:56 GMT after its trading update for the nine months to 1 October, figures that included a dip in total revenues, a rise in revenues from its core business but flat sales on an organic basis from its performance nutrition division. Glanbia stuck to its forecast for adjusted earnings per share to rise 8-10% on a constant-currency basis.
Glanbia said its performance nutrition arm had put in "a good performance when compared against the same period of 2015". Revenue from the division rose 10.9%. However, the growth was entirely due to Glanbia's acquisition of US protein bar business ThinkThin last December. Organic growth was flat, with volumes up 5.6% but prices down by the same amount.
"It is expected this trend will continue for the full year. Overall revenue mix remained positive with year-to-date like-for-like branded revenue growth offsetting continued declines in contract business. As expected, the competitive landscape in the US was challenging in quarter three and Glanbia performance nutrition expects full year like-for-like branded revenue growth in the low-single digits with strong volume growth offset by brand investment," Glanbia said.
Glanbia reported a dip in its total revenue for the first nine months of the year, with "reduced dairy markets" putting pressure on results from its Glanbia Ingredients Ireland venture. Total group revenue, which includes Glanbia's joint ventures and associates, declined 0.4% on a reported basis but grew 0.2% on a constant-currency basis.
The company said revenue from joint ventures and associates declined 6.6%, driven by a price decline of 10.3% amid what it called "reduced dairy markets". Glanbia said the impact of the sale of its stake in its former Nutricima disposal in April 2015 further reduced revenue by 1.6%.
However, higher volumes and contributions from recent acquisitions helped Glanbia report an increase in "wholly-owned" revenue, which excludes joint ventures and associates. Revenues on this metric rose 2% on a reported basis and by 2.4% on a constant-currency basis. Volumes increased by 3.9% and Glanbia reported a contribution from acquisitions of 3.6%. It said it saw price declines of 5.1%, which were "primarily associated with reduced dairy market prices and brand investment".
Jefferies analyst Martin Deboo said he was "still wanting for a more confident narrative in Glanbia performance nutrition". He added: "Our experience is that it is unusual for strong consumer brands to report sustained negative price/mix, even when commodity prices are falling. So we expect questions to persist unless and until Glanbia can return branded Glanbia performance nutrition to positive price/mix growth."
Jack Gorman, an analyst at Irish stockbrokers Davy, pointed to growth coming from elsewhere at Glanbia. "Glanbia performance nutrition revenue trends are likely to stay uneven in coming quarters, but Glanbia is showing that it has access to alternative growth drivers across the group, an element not reflected in the recent very weak performance in the share price."