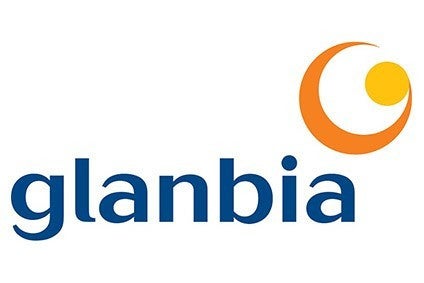 Glanbia, the Irish dairy, ingredients and sports nutrition group, is looking to make more acquisitions, MD Siobhán Talbot has said.
The company, which last bought a business in December when it snapped up US protein bar maker ThinkThin, wants to do more deals to add to its two largest divisions – ingredients and performance nutrition, a business marketing brands targeting professional athletes and more mainstream consumers interested in fitness.
Talbot said Glanbia is looking to grow its performance nutrition business organically but is prepared to follow up its purchase of ThinkThin and add to its performance nutrition business through acquisitions.
"We would like to acquire more businesses," she said. "We look as you can imagine at an awful lot more businesses than we actually execute against. That's obviously for a variety of reasons. We're quite disciplined acquirers. We like to have organic growth where we can but we like to acquire businesses too where it gives us a scale or a position across areas or white spaces we haven't been in heretofore."
The acquisitions Glanbia has sealed to add to its performance nutrition division have been in the US. In 2008, Glanbia snapped up Illinois-based Optimum Nutrition for US$315m. Three years later, Glanbia paid US$144m for Bio-Engineered Supplements and Nutrition. In 2014, the company moved for US firm The Isopure Co., paying US$153m for a maker of powders and ready-to-drink products.
Talbot, speaking at the Consumer Analyst Group Europe investment conference indicated Glanbia would look at targets outside the US. "We're neutral across geographies really. A lot of opportunities have come up in the US just by virtue of the US market being more advanced than other markets but we're quite open to brand acquisitions across other geographies."
M&A is also a tool Glanbia is looking to use to grow its global ingredients arm, which supplies dairy and non-dairy ingredients to food and drink manufacturers. "We'd like to acquire businesses for our global ingredients," Talbot said. "We are interested in acquiring complementary capabilities or complementary ingredients. It could be technologies, it could be ingredient processing capabilities. It could be across a lot of different suites."
Talbot used her presentation at the CAGE conference to elaborate on why Glanbia decided to buy ThinkThin in December. She said the US performance nutrition market was moving more mainstream and consumers were looking for more convenient products.
"Over 80% of the format is still powders but as consumers look for increasing convenience, for variety, there's a move towards ready-to-drink products and bars – hence our interest in ThinkThin," she said.
Talbot said Glanbia's move for ThinkThin was also driven by the growing interest in sports nutrition and protein among an increasing number of US consumers. "The category is moving beyond that to what we call the more lifestyle consumer – people who recognise that protein can be a nutritious part of their diet and have a role to play versus other things they can consume and therefore are interested in these products."
ThinkThin had built listings in mainstream US retailers including Walmart, Kroger and Whole Foods. Talbot added: "It addressed a number of white spaces. From a channel perspective, the bars play across all of the channels – from the specialty/internet right up to mass. From the occasion, it brought us into snacking, a little bit less specialty, a little bit more into that mainstream consumption of nutritious and healthy snacking."
In a separate move, Glanbia has also developed its own brand to target the more so-called lifestyle consumer.
"We developed our own brand called Trusource. That brand is currently available on an exclusive basis through Kroger in the US. It's very, very early days but if nothing else we're going to learn an awful lot from that brand," she said. Glanbia launched a range of Trusource protein powders and ready-to-drink products in December.
On an EBITA basis, the largest division at Glanbia is performance nutrition. In 2015, the EBITA from that side of the business was EUR136m (US$155m), versus EUR107m from ingredients, EUR40m from its joint ventures and associates arm and another EUR29m from its Dairy Ireland division, which includes consumer brand Avonmore.
EBITA margins from performance nutrition stood at 14.7% in 2015, up from 12% in 2014, 10.8% in 2013 and 9.5% in 2012. Talbot was asked what impact downward pressure on dairy prices had had on the jump in EBITA margins in the last three years and what long-term level investors could expect Glanbia to generate.
Talbot said: "Traditionally, we've said 12.5% to 13.5%. Is that the peak margin? Quite honestly, I don't know. It depends how successful we are on managing that margin portfolio but there's no doubt the margins we're seeing currently have benefited from those dairy prices. We would keep our long-term positioning around the margin of 12.5% to 13.5%. Would we get that structurally up? We've spoken traditionally to still being in the investment phase in international and that's potentially another 100 to 150 basis points. That's the show we're about really. How that all plays depends where you are on that dairy cycle.
She added: "While dairy market pricing is structurally to our benefit just now we are reinvesting an amount of that. We're doing that because we want to hold our position particularly in some of those international geographies where the relative strength of the dollar impacted purchasing power. It's a moving feast. I wouldn't say to you that global performance nutrition structurally is going to be a high, double-digit margin as I think that would be hard to sustain over the longer term. It is a competitive space and we're very conscious of competition but we work very hard to keep that margin profile as strong as we can. And we have benefited from a structural change of product mix and from a structural change in innovation. We would be striving to keep the margin up there as much we can but I don't believe it will sustain at the current levels."