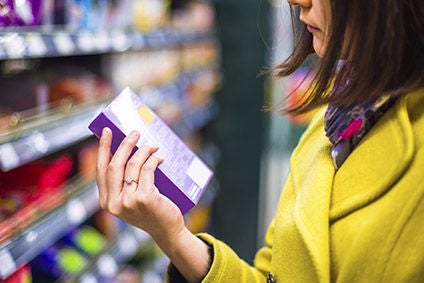 The Consumer Goods Forum, a network of 400 of the world's biggest consumer goods companies including Nestle, Kelloggs and Campbell Soup Co., have agreed on a so-called `call to action' to standardise food date labels by 2020.
CGF, along with Champions 12.3 – a coalition of more than three dozen leaders across government, business and civil society – approved the action plan and said retailers and food producers should take three important steps to simplify date labels and reduce food waste by the end of the decade.
The industry is awash with confusion over date labels – sell by, use by, display until, best before – and the initiative aims to turn that around. A statement announcing the approval of the plan today (20 September) said the confusion costs families up to US$29bn annually in the US alone.
Foremost on the list among the three recommendations is only one label at a time.
Secondly, a choice of two labels, one expiration date for perishable items under use by, and one food quality indicator for non-perishable items under best if used by.
And thirdly, consumer education to better understand what date labels mean.
In addition to the labels on products, the call to action recommends companies partner with non-profit organisations and government agencies to educate consumers about how to interpret date labels. The statement said education efforts could include in-store displays, web materials and public service announcements. Many consumers do not know, for example, that many products are still safe to eat past the best if used by date.
"Now, more than ever, is the time for business to play a leading role in tackling food waste," said Peter Freedman, managing director of CGF. "This is an issue that can only truly be tackled by collaboration across the value chain. We believe simplified and consistent date labelling will help us get one step closer to meeting our resolution to halve food waste by 2025, while also helping reduce confusion for consumers."