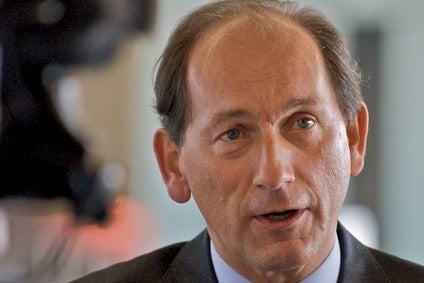 Food giants including Nestle, Kellogg and Mondelez International have drawn up a series of initiatives, including the end of advertising junk food to children, they believe will improve the health of consumers.
Under the auspices of industry body The Consumer Goods Forum, which also has companies including PepsiCo, Unilever and Ferrero among its members, the CEOs of some of the world's largest manufacturers yesterday (18 June) announced four ways to "ensure the wellbeing of consumers".
The initiatives commit members of The Consumer Goods Forum to specific action under "resolutions" the organisation drew up in 2011.
Notable among the pledges was a commitment to "stop targeted advertising to children under 12" for products that do not fulfil "specific nutrition criteria based on scientific evidence and/or applicable national and international dietary guidelines" by 2018.
Food manufacturers have made moves on advertising in certain markets. In the US, for example, the Children's Food and Beverage Advertising Initiative, an industry self-regulatory programme on marketing to kids, was set up in 2006 to set guidelines on advertising products to children. Eighteen companies, including some of the largest manufacturers, have joined the scheme.
Members of The Consumer Goods Forum also pledged to implement "consistent product labelling" across the industry and "information to help consumers make informed choices and usages" by 2018.
Labelling has proved a thorny issue across a number of markets, with only partial consistency in the labels used in some markets and some industry efforts to use common labels coming in for criticism from campaigners.
In the UK, last year a number of manufacturers announced an agreement on front-of-pack nutrition labelling, although companies including Kellogg, Mondelez and Unilever did not sign up to the scheme.
In the US, the latest effort from food manufacturers is Facts Up Front but the labels have been ridiculed in some campaign circles and the Obama Administration has been asked to regulate.
In February, the US government set out plans to change the Nutrition Facts labels in place on food and beverages sold in the country.
The new labels would include information about added sugars and update data on serving sizes to "reflect the amounts people currently eat", the US Food and Drug Administration said.
The 2011 Consumer Goods Forum "resolution" on labelling noted different labelling systems were in place around "particularly those supported by local governments". It added: "We will work synergistically with other on-pack information."
The Consumer Goods Forum also said its members would make company policies on nutrition and product formulation public by 2016. The companies also pledged to implement employee health and wellness programmes by 2016.
Nestle CEO Paul Bulcke said the food industry was facing pressure and had to act.
"It is not business as usual anymore. Pressure is mounting from all sides and angles," Bulcke said at The Consumer Goods Forum annual summit, this year held in Paris.
"We need to show them we are a responsive and responsible industry, now more than ever," Bulcke was quoted as saying by Reuters.