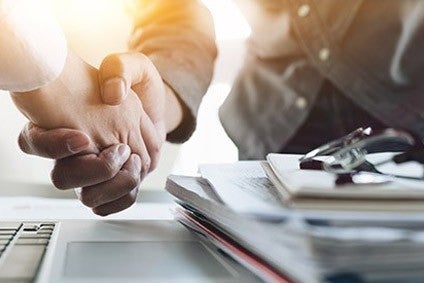 Food industry M&A deals in July 2019 amounted to US$2.46bn globally, according to GlobalData, a data and analytics company and just-food's parent company.
The value marked an increase of 3214.6% over the previous month and a rise of 7.8% when compared to the last 12-month average, which stood at $2.28bn.
But year-to-date deal values were down markedly on the same period in 2018.
Comparing the deals value in different regions for July, the Middle East and Africa held the top position, with transactions worth $1.8bn. At the country level, South Africa topped the list.
In terms of volumes, Europe emerged as the top region for food industry M&A, followed by North America and the Asia Pacific.
The top country in terms of M&A activity in the month was the US with eight deals, followed by Spain with six and Japan with four.
In 2019, as of the end of July, food M&A deals worth $11.83bn were announced globally, marking a decrease of 57.5% year-on-year.
The top-five food industry M&A deals accounted for 96.3% of the overall value during July. The combined value of the top-five food M&A deals stood at $2.36bn, against the overall value of $2.46bn recorded for the month.
The top-five food industry deals of July 2019 tracked by GlobalData were PepsiCo's $1.8bn acquisition of South Africa's Pioneer Food Group, the $300m acquisition of Kelsen Group by CTH (Belgium), PepsiCo's $130.5m acquisition of Natural Food International Holding, the $64.5m acquisition of Alimentation Sante by Midsona and Midsona's acquisition of Alimentation Sante for $64.5m.