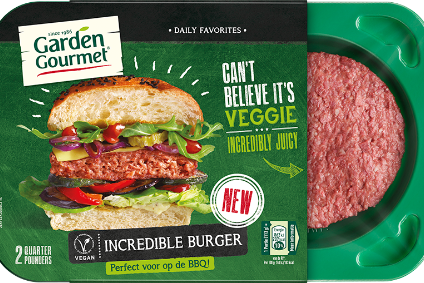 The global meat-alternatives market is set to see a compound annual growth rate of more than 6% up to 2023, data and analytics company GlobalData has forecast.
The UK-based researcher has estimated the market was worth US$3.8bn in 2018, helped by increasing demand from meat eaters looking to reduce consumption.
GlobalData said today (14 August) the market is forecasted to grow at a compound annual growth rate of 6.32% towards 2023, with reaching a value of $6bn.
The researchers said plant-based alternatives are expected to continue to drive the market's growth, pointing to how consumers view the more fledgling lab-grown alternatives to meat.
Matthew Coates, a consumer analyst at GlobalData, said: "There is lack of consumer trust towards lab-grown meat to overcome and companies will need to be more transparent about their production methods and offer products at affordable prices to gain consumer trial and acceptance."
"The other alternative is plant-based meats, pioneered by the two key plant-based meat producers, Beyond Meat and Impossible Foods. Plant-based meat is still taking the lead with consumers as there are fewer ethical concerns and will likely continue to see growth and innovation, but new entries in the market will need to find their own niche to avoid over-saturation, much like Beyond Meat and Impossible Foods have done."