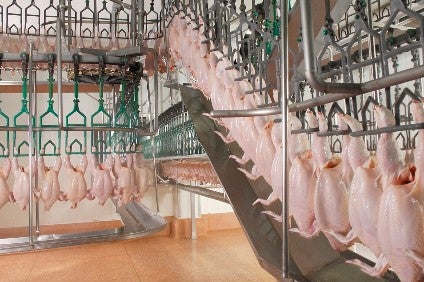 The poultry industry should reduce the use of antimicrobials for which resistance "could pose the greatest global risk", the International Poultry Council (IPC) has said in major new position statement.
The statement sets out "a science-based course" for the global poultry industry to follow that "safeguards the efficacy of antimicrobial usage while at the same time addressing the issues of resistance, bird welfare, food safety and concerns of consumers".
IPC president Jim Sumner said: "The IPC acknowledges antimicrobial resistance is a global concern and that the poultry industry must adopt management practices that reduce the use of those antimicrobials for which resistance could pose the greatest global risk."
Sumner said the poultry industry should also "educate the public about these practices".
The IPC said farmers and their veterinarians have an "ethical obligation to protect the health and welfare of the birds in their care, which may include the responsible use of antimicrobials". However, the IPC said the poultry supply chain globally "has a responsibility to ensure that it minimises the industry's potential contribution to the development of antimicrobial resistance."
Paul Lopez, president of the Association of Poultry Processors and Poultry Trade in the EU, said: "We do not yet have all the answers as to the extent by which the use of antimicrobials in livestock production contribute to antimicrobial resistance. But we know that the IPC has a key leadership role in understanding and minimising the poultry sector's impact."
Lopez said IPC members have a responsibility "to produce safe, wholesome, and nutritious food, and within that is a duty to the best health and welfare of their birds".
Last September, the World Health Organization's director-general Dr Margaret Chan backed the production and consumption of meat products derived from animals that have not been treated with antibiotics.
Consumer interest in meat products from animals raised without the use of antibiotics is rising, particularly in the US and some companies are reacting.
In April 2015, Tyson Foods announced a target of eliminating the use of human antibiotics in its US broiler chicken flock by the end of September this year.